The path to business owner came quickly and naturally for Michael Mohrfeld. After helping his dad wire the lights and generators for the local annual lighted parade, Michael was hooked and knew he wanted to pursue a career in the electrical field. After graduating from Fort Madison High School, Michael went on to earn an AAS degree as an Industrial Electrician from Northeast Iowa Community College in Calmar. He then went right to work, completing his apprenticeship and getting his journeyman's license before climbing the ranks to foreman at Menniga Electric in Burlington.

In the fall of 2005, at just 23 years old, Michael accumulated enough on the job hours to take and pass the test to become a Master Electrician. Less than a year later, in 2006, Michael opened the doors for what would become Mohrfeld Electric Inc., where he currently serves as owner and president and oversees the day to day business operations.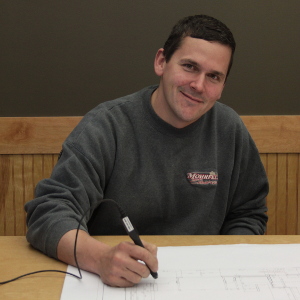 Fresh out of high school and looking for a career, Wade saw construction beginning on the Great River Regional Hospital in Burlington and entered the electrical field in 1998. Wade gathered experience in industrial and hospital projects from Burlington to Kansas City and back, also venturing into agricultural and commercial applications to expand his knowledge base further. Wade was licensed as a journeyman in the state of Iowa in 2001. Back in the Burlington area, Wade spent time learning Control Systems and Home Automation, as well as continuing work in the industrial and commercial electrical divisions.
Wade's vast knowledge base and experience that run the gamut of applications in the electrical field made him an ideal candidate for being promoted to Project Manager at Mohrfeld Electric in 2012. Splitting his time between job sites and the office, Wade has an eye on the progress and challenges of each project, working with Michael and the foremen to allow each project to run as smoothly as possible.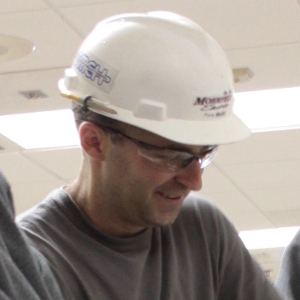 Cory began his career in the electrical trade in 1998, when he enrolled in the four year apprenticeship program through ABC of Iowa. After completing the apprenticeship program, he quickly received his Electrical Journeyman's License. A short two years later, Cory also earned his Masters Electrical License.

In his 20 years in the electrical field, Cory has worked on all types of job sites from commercial to residential to industrial. Cory's experience has been a huge asset in healthcare settings, including a wide array of work in Fort Madison Community Hospital, Great River Medical Center, Henry County Health Center, Van Buren County Hospital and many more. Cory also specializes in low voltage work such as card access systems, wiring and terminating network cables, fiber terminations, and solar installations.

Cory's wide range of expertise and solid management skills made him the perfect candidate for Mohrfeld Electric's Service Manager. Overseeing the daily calls for commercial and residential service and repairs, Cory and his team of customer-oriented and knowledgeable technicians are ready to tackle any request you may have.